Tour of Air Force Research Laboratory
Learn more about internships and careers at the Air Force Research Laboratory. AFRL Scientists will lead us on tours of various laboratory facilitates, including an anechoic chamber (one of the largest in the Air Force), lasers, and optics. Learn more about AFRL's Directed Energy Research and AFRL's Space Vehicles Research.
TENTATIVE TOUR SCHEDULE (March 29):
2:00 PM - Check in at STEM Collaborative Center
2:15 PM - Leave UNM for AFRL
2:30 PM - Process through AFRL Security
3-5 PM - Tour Laboratory Facilitates
Tour Spacecraft Charging and Instrument Calibration Lab led by Mr. Ryan Hoffmann
Tour Satellite Display led by Ms. Millay Petersen
Tour University Nanosat Program lab led by Dr. David Voss or Mr. Jeff Ganley
Tour Diode Pumped Alkali Laser lab led by Lt P.J. Moran
Tour Deep Turbulence Beam Control lab led by Dr. Mark Spencer
Tour Environmental Laser Test Facility led by Mr. Mike Sexauer
5-5:30 PM – Travel Back to UNM Main Campus
OBTAINING ACCESS TO BASE & CITIZENSHIP:
We can only take US citizens on this trip. You will work with STEM Collaborative, UNM's Security Office, and AFRL Staff to verify citizenship and request to visit AFRL through the proper channels. More information on this process will be emailed to you on March 8th. You should plan to bring 1. a birth certificate + driver's license OR 2. passport to the UNM Security Office between March 8 and March 15. You will also need to bring a government issued photo ID with you on the day of the tour.
FURTHER OPPORTUNITIES TO ENGAGE WITH AFRL
UNM+AFRL Mentoring Program: Currently recruiting mentees to be paired with an AFRL scientist or engineer for Spring 2017. Complete an interest form by January 30th, 2017 at 7 PM. US citizenship required.
AFRL Summer Scholars Program: Paid internships with AFRL for summer. The summer 2017 applications cycle is closed, but will reopen for summer 2018 in January 2018.
Registration Deadline:
Mar 6, 2017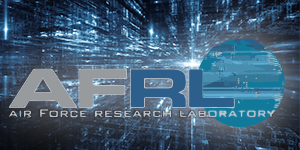 Instructor: AFRL Scientists and Engineers
Who can attend: UNM undergraduate students who are also US citizens
Meet at: STEM Collaborative Classroom, EDUC 212
Location: AFRL
What to bring: Students will need to produce a government issued photo ID (driver's license + birth cerificate OR passport) for a security check with the UNM Security Manger before the tour. Details on this process forthcoming. Students will also need to bring a gove
Days: Wednesday, March 29th, 2-5:30 PM
Type: Trip