Launchpad New Mexico: Tour Spaceport America-Home of Virgin Galactic
EVENT DESRIPTION
Students will learn about the latest technology within the space industry and be given an up-close look at the world's first commercial spaceport located in southern New Mexico. The tour includes
access to hands-on, interactive space exhibits;
experiencing the G-Shock simulator that subjects the would-be astronaut to rapid acceleration comparable to what an actual astronaut might feel in flight;
interaction with crewmembers in the Spaceport Operations Center (SOC); and
a look at a state-of-the-art fire station and the iconic URS/Foster + Partners structure, Gateway to Space terminal/hangar. Students will be given an opportunity to take a photo in front of the hangar.
Spaceport America - http://spaceportamerica.com/
COST
This event is free.
ELIGIBILITY
Currently enrolled (spring, summer or fall) UNM undergraduate students.
SCHEDULE
Tuesday, June 21, 2016
7:00 am: "Sign-In" at the STEM Collaborative Center classroom, EDUC 212 (bldg. 67 on main campus map). For directions see - http://stem.unm.edu/contact-us.html
7:30 am: Depart for Spaceport America
6:00 pm: Return to UNM campus
REQUIREMENTS
Students are required to follow all UNM travel protocols and those provided at Spaceport America.
ACCESSIBILITY SERVICES
In accordance with University Policy 2310 and the Americans with Disabilities Act (ADA), academic accommodations may be made for any student who notifies the STEM Collaborative of the need for an accommodation. It is imperative that you take the initiative to bring such needs to our attention, as we are not legally permitted to inquire. Contact Accessibility Resource Center at 505-277-3506 for additional information. The STEM Collaborative can be reached at 505-277-0878 or stem@unm.edu.

LEARNING OUTCOMES and MYUNIVERSITY SKILLS
By participating in this project, students will learn:
some key foundation concepts of science, history and technology.
Students will strengthen the following two skills:
Critical Thinking
Collaboration
Communication
STUDENT CAPACITY
Registration Deadline:
Jun 10, 2016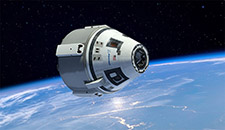 Instructor: Tim Schroeder, Director of STEM Collabortive Center
Who can attend: Currently enrolled (spring, summer or fall) UNM undergraduate students.
Meet at: 7:00 am
Location: STEM Collaborative Center classroom, EDUC 212 (bldg. 67 on main campus map).
What to bring: Your curiosity!
Days: Tuesday, June 21
Type: Trip