Departure Podcast: Episode #2 Gender and Identity
Want to improve your interview skills? Interested in meeting experts on gender and identity? Come participate in creating this podcast to expand your network and professional development.
Departure is a podcast that juxtaposes science with art. It is an exploration of STEAM (science, technology, engineering, art, and mathematics). For the departure project students will interview local scientists, professionals, and artists. The podcast will showcase innovation occurring regionally and at the University of New Mexico. The podcast will also showcase local Albuquerque music. This project will culminate in a release party at City Lab!
In this podcast we will look into the topic of gender and identity. What is gender? How does gender effect the way we identify ourselves in the world? What is the science behind gender? How do artists deal with gender?
To check out our previous episode follow any of these links:
https://departurepodcast.bandcamp.com/releases
https://soundcloud.com/departure-podcast
https://archive.org/details/@departurepodcast
Registration Deadline:
Jun 10, 2016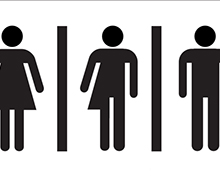 Instructor: Jazmyn Crosby
Who can attend: This project is designed for undergraduate students who are interested in exploring the relationship between science and art. It is appropriate for undergraduate students ranging from freshman to senior, and no specific technical skills are required for participation. Participants should expect to spend between 15 and 20 hours total on this project.
Meet at: STEM Collaborative Center
Location: STEM Collaborative Center, Education Classrooms Room 211, Building #67 and, The UNM Maps Library, MA
What to bring: Yourself!
Days: June 13 - July 30 (Workdays Flexible meeting times will be arranged after registration)
Type: Project