Drones and 3D: Filming Aerial Views
EVENT GOAL
Students will gain an understanding of the technology and science behind the combined systems of drones, sensing technology and 3D video production and various uses of these technologies within the STEM fields inclusive of environmental science, all fields of engineering, architecture, fine arts and film production, and business industries.
EVENT DESCRIPTION
This event explores ways to take virtual reality beyond video games. Students will learn the basic skills of connecting 360 degree camera systems and quadcopter drones to produce a short 3D video to broaden students' understanding of connected technologies. This event includes a 1-day field trip to fly quadcopter drones, equipped with a 360-degree camera, to capture aerial views.

Students will participate in 4 sessions with the first 3 sessions focused on strengthening understanding of the technology behind quadcopter drones and optical sensors for 3D imaging using various virtual reality headsets. Session 4 will be a trip to film aerial views. Students are required to attend all sessions.
ELIGIBILITY
Currently Enrolled UNM Undergraduate Students

COST
This event is free.
REQUIREMENTS
Students are required to attend all 4 sessions which includes the 1-day field trip.
For the field trip, students are required to be in compliance with all UNM travel policies and procedures and protocols provided by the Instructors.
As representatives of the University, on the field trip, students are required to be in compliance with all protocols provided by the site visited which will be provided to students prior to the trip.
SCHEDULE
Session 1: Wednesday, July 27, from 4 to 6 pm - Introduction and overview of drones to gain a broader understanding of the technology's application in various fields and industries and the software involved. Students will review of a short flight with a lesson on how to plot courses with autopilot software.
Session 2: Thursday, July 28, from 4 to 6 pm - Virtual and augmented reality (VR/AR) discussion on 3D content and 3D vision. Students will experiment with stereoscopic photography and view the images on their Google Cardboard glasses. Students will be introduced to the latest technology driving VR/AR and how to create content for various VR/AR platforms.
Session 3: Friday, July 29 from 4 to 5:30 pm - Extend on the VR/AR content creation to include Blender and Unity 3D for creating AR/VR worlds and fight prep for trip to Colorado.
Session 4: Saturday, July 30 from 6:30 am to 5:00 pm - 6:30 am sign-in at the STEM Collaborative Center classroom - EDUC 212 - for field to film aerial views. Return to UNM campus at approximately 5:00 pm.
CLASS LOCATION
STEM Collaborative Center classroom - EDUC 212 (Bldg. 67 on the UNM main campus map). For directions see - http://stem.unm.edu/contact-us.html
LEARNING OUTCOMES AND MYUNIVERSITY SKILLS
By participating in this project, students will learn:
Some key foundation concepts of science and technology.
Students will strengthen the following two skills by participating in this event:
Effective Communication (Oral Communication; Non-Verbal and Visual Communication; Active Listening; and Contextual Communication)
Critical Thinking (Exploration; Application: Analyzation; Integration; and Evaluation)
Collaboration (Group & Team Dynamics; Measuring Progress & Success; and Leadership Practice)
INSTRUCTOR INFORMATION
Craig Kief, Director, Business Development and Senior Engineer, Configurable Space Microsystems Innovations and Applications Center (COSMIAC) at UNM Cosmiac at UNM
Brian Zufelt, Research Engineer and Programmer Analyst 3, Cosmiac at UNM
Jeff Love, Cosmiac at UNM
COURSE LIMITS
Registration Deadline:
Jul 18, 2016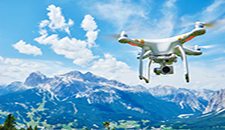 Instructor: Craig Kief, Director, Business Development and Sr. Engineer, COSMIAC at UNM and Brian Zufelt, Senior Researcher and Programmer Analyst 3, COSMIAC at UNM
Who can attend: Any Currently Enrolled UNM Undergraduate Student
Meet at: 4 - 6 pm Wednesday-Friday & 6:30 am - 5:00 pm on Saturday
Location: STEM Collaborative Center Classroom, EDUC 212 (bldg. 67 on main campus map)
What to bring: Your Curious Mind!
Days: July 27, 28, 29 and 30 (Wed., Thu., Fri., and Sat.)
Type: Project + Trip