Proactive Planning: Applying for a Program in the Health Professions
Convinced that a career in the health professions is right for you? Thinking about applying to health sciences programs such as med school, nursing, medical lab sciences, pharmacy, physical therapy, or occupational therapy?
The application process for degree programs in the health professions are very different than applying for other kinds of work. Besides a strong academic record, many programs are also looking for evidence that you, the applicant, understand both the nature of the work and your suitability for it. This is something that an applicant can begin to demonstrate by accruing a variety of work, volunteer, and other life experiences. But you must also be able to talk about your experiences insightfully.
Creating a strong application can take months to years of preparation. Join us for a series of sessions designed to help you understand both the process and the skills that you need to develop in order to maximize your chances of success.
This session is great for first and second year students.
Presenter
James McKinnell, MD
Professor, Department of Pediatrics
Director, Office of Pre-Health Professions Student Development
Tentative Schedule: July 11, 13, 18, 20, 25
Session 1 - Introduction and overview of exceptional components of health professions applications
Session 2 - Reflection: Making experiences valuable
Session 3 - Shadowing: Understanding why it's important and what you should be looking for
Session 4 - "Experience": What, why, which, and how much
Session 5 - Separating yourself from the pack: Creating a unique application
Registration Deadline:
Jul 1, 2016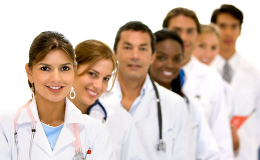 Instructor: James McKinnell, MD
Who can attend: UNM undergraduate students
Meet at: STEM Collaborative Classroom, EDUC 212
Location: STEM Collaborative Center, EDUC, 212 - http://stem.unm.edu/contact-us.html
What to bring: yourself, paper, something to write with
Days: Mondays and Wednesdays in July 2016, 11 AM-12 PM
Type: Workshop