Exploring Careers in the Health Professions
THIS EVENT HAS ALREADY STARTED, BUT WE ARE OPENING THE SESSION FOR ADDITIONAL REGISTRATONS.
Considering a career in the health professions? Thinking about being a doctor but not quite sure if that's the right fit? Attend these short, 8 sessions to learn about opportunities available in various health professions and program admission requirements at UNM. Each session will feature speakers from a different health sciences program as well as a student panel.
This session is great for first and second year students. You should plan to attend all sessions. Please contact us at stem@unm.edu if you cannot attend one of the sessions.
Speaker Line Up
June 13 Introduction and Medicine
June 15 Speech and Hearing Sciences
June 20 Nursing
June 22 Pharmacy
July 11 Physician's Assistant
July 13 Emergency Medical Services (EMS)
July 18 Radiologic Sciences
July 20 Physical Therapy
Presented by:
James McKinnell, MD with faculty from the Health Sciences Center
Dr. McKinnel is a Professor in the Department of Pediatrics and the Director of the Office of Pre-Health Professions Student Development
Registration Deadline:
Jun 22, 2016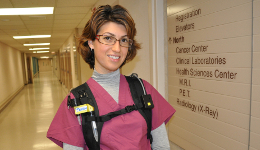 Instructor: James McKinnell, MD with faculty from the Health Sciences Center
Who can attend: UNM undergraduate students
Meet at: STEM Collaborative Classroom, EDUC 212, Directions: http://stem.unm.edu/contact-us.html
Location: STEM Collaborative Classroom, EDUC 212
What to bring: yourself, paper, and something to write with
Days: Mondays and Wednesdays in June and July 2016, 10-11 AM
Type: Workshop