Low ropes challenge course
Do you dread group work? Come learn how to make it productive and enjoyable.
We will start with a 2.5 hour Low Ropes Challenge Course (outside) provided through Rec Services (https://recservices.unm.edu/recreation/challenge-course.html). This will help you develop clear communication, problem solving, and conflict resolution, as well as strategy, accountability, self-confidence, trust, respect, and commitment.
Then, we will head back to the STEM Collaborative Classroom (Bldg 67, Educ 212) for a FREE LUNCH and discussion with a focus on how to translate what was learned in the challenge course into course group work, as well as research, academic, and professional situations.
Please email Yadéeh Sawyer at yadeeh@unm.edu with any questions.
Registration Deadline:
Mar 24, 2019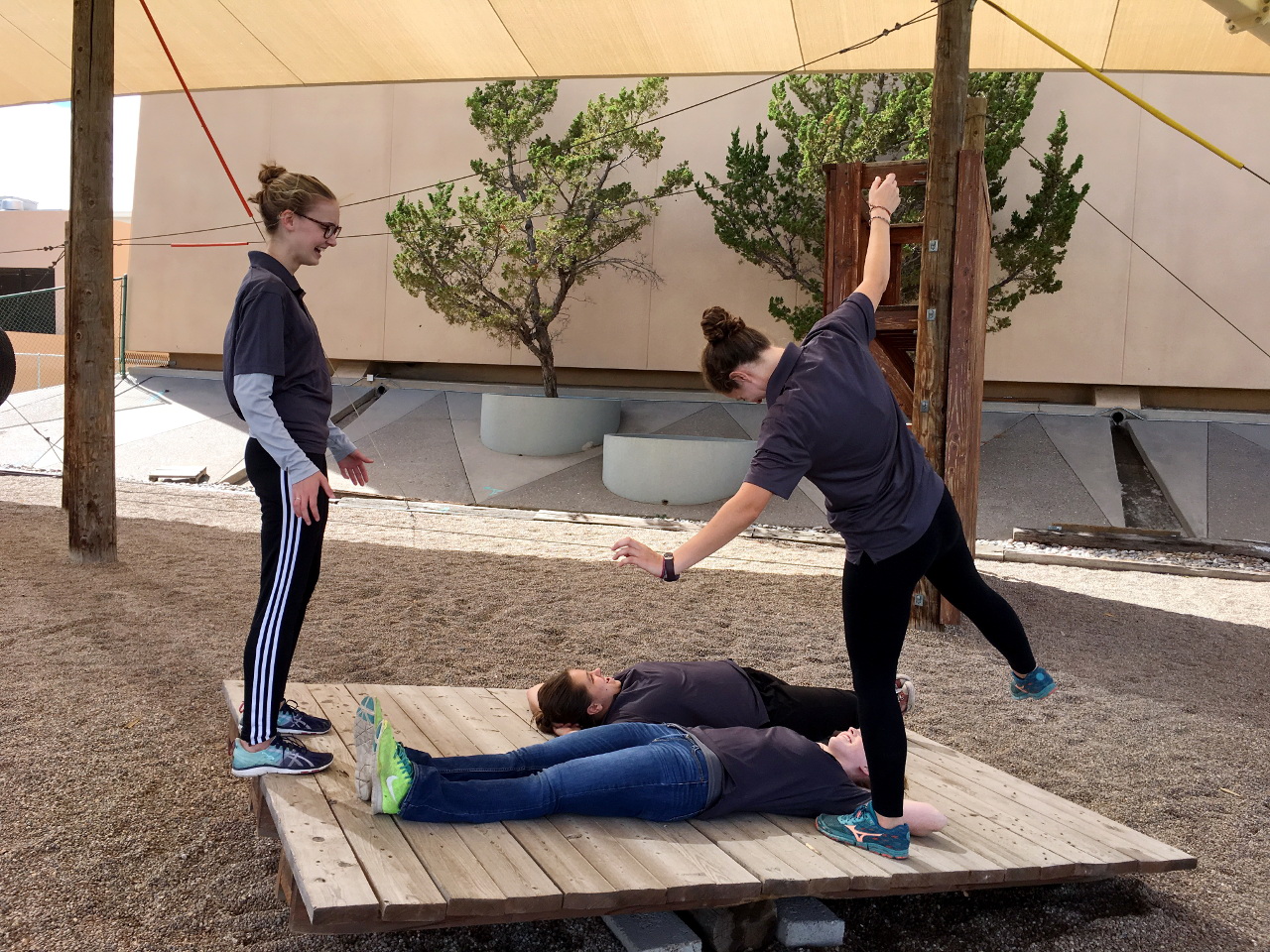 Instructor: Yadéeh E. Sawyer, Ph.D. & Johnson Gym Facilitators
Who can attend: UNM undergraduate students
Meet at: Low Ropes Challenge Course is on Johnson Field
Location: Low Ropes Challenge Course is on Johnson Field & the STEM Collaborative Classroom
What to bring:
Days: Friday, March 29, 11 AM – 3 PM
Type: Workshop