UNM STEM Mentoring Program Orientation – Spring 2019 - Option 4
What is the UNM STEM Mentoring Program?
The UNM STEM Mentoring Program helps UNM STEM undergraduate students build a supportive relationship with a scientist, engineer, or other relevant professional from Air Force Research Laboratory (AFRL), Sandia National Laboratories (SNL), or other local companies and organizations.
After signing up for the program and completing orientation, you will be matched with and introduced to a mentor. Then, you pick what you want to work on together, such as exploring different majors or STEM fields, applying for internships, getting involved in research, meeting other scientists and engineers, and more. Mentors and mentees typically get together in person once a week for an hour during the semester.
Preference is given to Freshmen and Sophomores. Undecided majors welcome!
How do I register for the UNM STEM Mentoring Program?
The program recruits UNM undergraduate students on a rolling basis. To join the program, students must complete an orientation session and short interest form. Students will not be introduced to a mentor until both items are completed.
Undergraduate student orientation session. Various orientation dates are available. Sign up for this orientation session by clicking the green "register now" button on this website. View other available student orientation sessions at stemuniversity.unm.edu. If you cannot attend one of the scheduled orientation sessions, but would still like to join the program, contact Yadéeh Sawyer at yadeeh@unm.edu. To speed up scheduling your orientation session, please provide 2-3 times, Monday-Friday, between 9 AM and 3 PM, that work for your schedule in this email.
Undergraduate student interest form. Complete the student interest form by going to the program website, stem.unm.edu/mentor and clicking the "UNM UNDERGRADUATE STUDENT" button at the top of the program's webpage.
Who are the mentors?
Mentors from AFRL and SNL organizations are often from engineering, computer science, math, physics, and chemistry backgrounds. Occasionally, we have mentors from biology, psychology, business, and history of science backgrounds. Students outside of these areas can still apply for a mentor and we will do our best to recruit a relevant mentor for the student.
We NEVER have medical professionals serving as mentors. Freshmen and sophomores who are interested in health science can still sign up for a mentor, as early-level students can still gain something from mentors outside of health science. Juniors and seniors would benefit more from mentors within their field. So, juniors and seniors interested in health science may not be matched with a mentor. If you would like to build relationships with a health professional or explore health-related careers, visit the Office for Pre-Health Professions at prehealthprofessions.unm.edu.
Orientation session topics include:
Description of STEM Mentoring Program
Discussion: Who is a mentor?, Who is a mentee?, What makes a mentoring relationship effective?
Program Expectations & Tips for Success
Campus Resources
SMART Goal Setting Activities
More information and questions
More information, including FAQs, can be found on the STEM Mentoring Program website: stem.unm.edu/mentor
Contact Yadéeh Sawyer at yadeeh@unm.edu with any questions about the program.
Citizenship Requirement
Students must be a US citizen to be matched with a mentor from Air Force Research Laboratory or Sandia National Laboratories. If you are not a US Citizen, you can be matched with mentors from different organizations.
Students do not need to produce proof of citizenship for the UNM STEM Mentoring Program. However, proof of citizenship is required to visit AFRL or SNL on Kirtland Air Force Base.
Registration Deadline:
Mar 4, 2019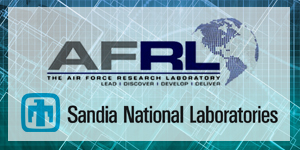 Instructor: Yadéeh E. Sawyer, Ph.D.
Who can attend: UNM undergraduate students
Meet at: STEM Collaborative Center, EDUC, 212 - http://stem.unm.edu/contact-us.html
Location: STEM Collaborative Center, EDUC, 212 - http://stem.unm.edu/contact-us.html
What to bring:
Days: Tuesday, March 5, 2019 from 1:30 PM - 2:30 PM
Type: Conference